Hvert år afholdes der mange spændende arrangementer og events på ferieøen Mallorca. Flere af dem er internationale begivenheder, der finder steder på Mallorca år efter år. Her på siden har vi samlet nogle af de største events på Mallorca.
Trofeo S.A.R. Princesa Sofia Mallorca 2023 || 29. marts – 8. april 2023
Hvert år siden 1968 har sejlsportseliten dystet i bugten foran Palma de Mallorca, Palmabugten. Der sejles i flere olympiske bådklasser, herunder 49er og 470-jollen, men med tiden er der også kommet windsurfing og kitesurfing på programmet. Det er den spanske Dronning Sofia, som lægger navn til den prestigefyldte kapsejlads, og hun har flere gange været til stede for at overrække medaljer.
Tilmelding og mere information findes på det officielle website.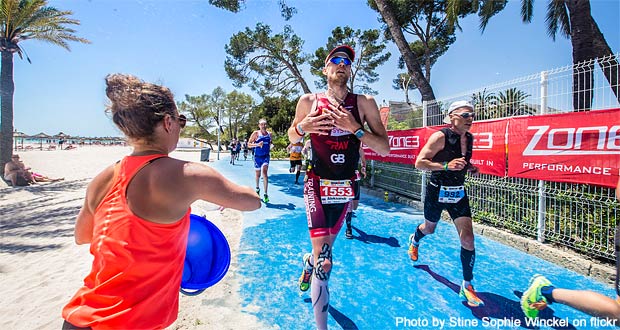 Ironman 70.3 Alcúdia-Mallorca || 13. maj 2023
Ifølge arrangørerne er Mallorca 70.3 en af verdens mest populære ironman på distancen 70.3. Distancen 70.3 refererer til løbets samlede længde i miles, hvilket svarer til 113 kilometer. De 113 kilometer fordeles på 1,9 km svømning i Alcudia-bugten ud for stranden Port d'Alcudia, 90 km cykling i Mallorcas kuperede terræn og til sidst 21,1 km løb i Port d'Alcudia.
Se mere information om løbet på ironmans officielle website.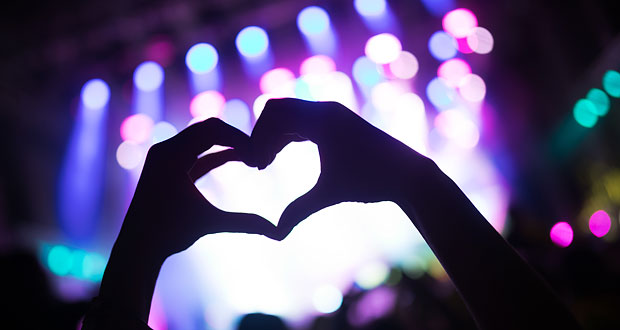 Mallorca Live Festival 2023 || 18-20. maj 2023
Mallorca Live festival bliver større og større for hvert år. Festivallen afholdes i udkanten af partybyen Magaluf, hvor der fra flere scener diskes op med musik fra mere end 50 artister og bands. I 2023 er hovednavnene The Chemical Brothers, The Kooks og Quevedo.
Se alle optrædende kunstnere på Mallorca Live Festivals officielle website.
ATP 250 Mallorca Championships tennis || 20. juni – 1. juli 2023
Mallorca Championships startede som en del af ATP 250 touren i 2021. Turneringen spilles på græsbaner i Santa Ponsa, og vil for mange spillere fungere som forberedelse til Wimbledon, verdens mest prestigefyldte tennisturnering på græs.
Tidligere vindere af turneringen er Daniil Medvedev og Stefanos Tsitsipa. I 2023 deltager bl.a. Nick Kyrgios.
Se mere på det officielle website.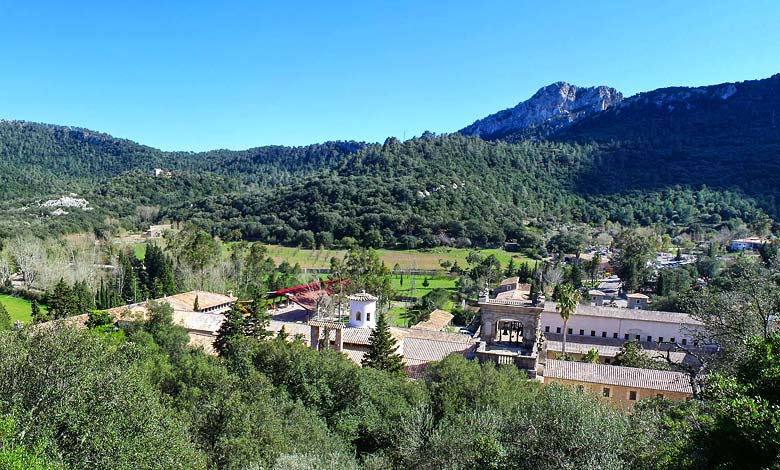 Des Güell a Lluc a Peu – pilgrimmenes || 5. august 2023
Hvert år på en aften i august drager mere end 10.000 mennesker på en pilgrimstur fra Palma de Mallorca til klosteret i Lluc. En vandretur på 43 km, og deltagerne er både lokale og turister i stort set alle aldre. Det siges, at de fleste mallorcinere på et eller andet tidspunkt prøver kræfter med Des Güell a Lluc a Peu.
De som ikke kan gennemføre bliver samlet op af busser, der kører deltagerne tilbage til Palma de Mallorca.
Spansktalende kan læse mere på det officielle website.